Company profile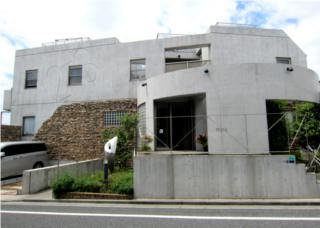 1. Company profile
1.1 Trade name
Yakey Co.,Ltd.


1.2 Address of the head office
Tokyo,Ota-ku Higashi Yukigaya, 3-12-3


1.3 Date of foundation
December, 1988


1.4 Capital
10 million yen


1.5 Representative
MATSUOKA Kiyoaki
Born: 9 May. 1955
Alma mater: Keio University's Department of Mechanical Engineering


1.6 Main business
(1)Designing, manufacturing, selling and construction of electrical installations (as the following)
①Energy saving demand control installation "PROPack"
②Measuring temperature communication system "AI Network"
③Alarm system for extraordinary happenings "EUER Network"
④Automatically control mechanic system

(2) Designing, manufacturing, selling, maintenance and construction of machine and equipments (as the following)
①Multilevel car parking system
②Vehicle turntable
③Conveyance lift
④Hydraulically-operated machine

(3)Travel agent
The travel agent registered by Tokyo governor Number 3-5533

2. Company History
December 1988
Progress Ltd. constituted.
Started Designing, manufacturing and selling of multilevel car parking system started.
Manufacturing of energy installation started.


December 1995
Capital was increased to 3 million yen.


April 1996
Uniquely manufacturing and selling PRO Pack (energy saving demand control installations) started.
Monitoring PRO Pack from a distance by phone line started.
PRO Pack sales task was consigned to Unicon engineering Ltd..


October 1997
Selling PRO Pack was started by Progress Ltd..


March 1998
Capital was increased to 10 million yen.
Organization of Progress Ltd. was changed to Yakey Co.,Ltd.


December 1999
Manufacturing and selling of AI Network started.


February 2000
Manufacturing and selling of EUER Network started.


May 2003
Co-development of network for electricity deregulation was started by Yakey Co.,Ltd. and Keio University's Society for Engineering.

3.Licentiates and patents
3.1 Registration
The electrical power supplier registered by Tokyo governor Number 105309


3.2 Licentiates
Third class electrician
First class electrical worker
Second class electrical worker
Qualified person for energy management (electricity)
Quality engineer for welding and construction (WES-first class)
Magnetic inspection-second class
Weather forecaster


3.3 Patents
Cricket mechanism for two stage parking system (Patent number 2056138)
Demand control installation for air conditioner and refrigerator system by variable present temperature method (Patent number 2913584)
Calculation equipment cutting down maximum demand power by demand control system (Patent number 329281)


3.4 Utility model
Demand control system concomitantly used temperature monitoring system (Utility model registration number 3050592)


4.Main financing banks
Resona Bank, Limited. Gotanda branch
The Bank of Tokyo-Mitsubishi UFJ, Ltd., Nagahara branch